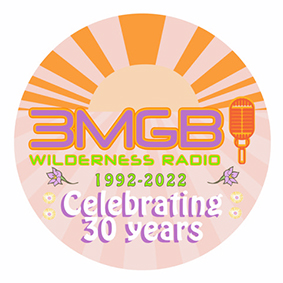 This is the page where we will publish information and news about our weekly radio program – The Open Page, hosted by Kate Jackson and Don Ashby, 11.00 am to 1.30pm on 3MGB Mallacoota or live streamed from 3MGBS website – https://www.3mgb.org.au/ .
If you have some writing around 500 words, you would like to be read out, or you would like to read out yourself on the program email us at segway.pyrren@gmail.com
OPEN PAGE – CREATURE COMFORTS – HOME AND HABITAT
Mostly every week between 11.00 and 1.30 OPEN PAGE hosts a radio spot on 3MGB.
11.00 to 12.00 – A general discussion about books that have opened before us, literary events and awards.
12.00 to 12.30 – 500 BY FRIDAY in which writerly contributions are shared from our Croajingolong Community.
12.30 to 1.30 – Guests discus topics in and around this years theme of 'Creature Comforts – Home and Habitat'. Topics range from The Housing Crisis to Comfort Food. There will be liberal dashes of independent Australian music.